Hoe fijn is het om de meest ideale domeinnaam in jouw branche te bezitten: drogist.nl. Dat vraagt om een professionele webshop als aanvulling op de al bestaande winkels in Zeeland.
Mede dankzij de perfecte domeinnaam was de webshop al snel goed vindbaar in de organische resultaten en dat smaakte naar meer. De stap naar betaalde advertenties was een logische en zo begon in 2009 de samenwerking tussen Drogist.nl en Fosby.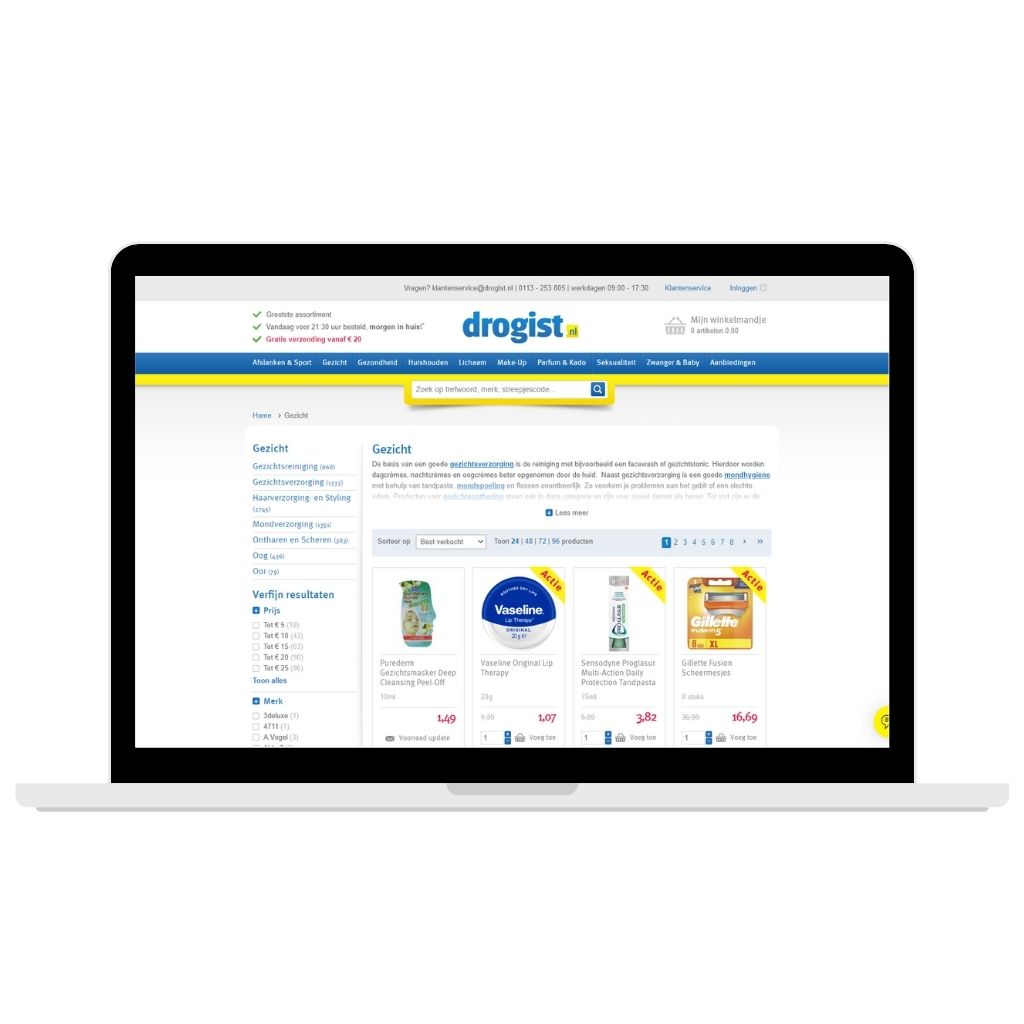 Hoe we het hebben aangepakt
De eerste stap, Google Ads inzetten
De inzet van Google Ads (toen nog Google AdWords) was het meest logische begin. Maar waar begin je als een webshop 300 verschillende merken (anno 2021 zijn dit er overigens meer dan 1000) voert? Gelukkig hadden we al de nodige ervaring met het geautomatiseerd opzetten van campagnes en konden we binnen afzienbare tijd voor veel merken tekstadvertenties genereren.
De impact van Product Listing Ads
De voorganger van het huidige Google Shopping, PLA (Product Listing Ads) kwam in 2012 in Nederland beschikbaar. Als een van de eerste adverteerders in Nederland kon drogist.nl hier gebruik van maken. De impact van deze vorm van adverteren zorgde voor een nieuwe kijk op de business. Vanaf dat moment zijn we dan ook gaan sturen op geheel andere KPI's en zagen we de groeicijfers steeds rooskleuriger worden.
Van PLA naar geavanceerde Shopping campagnes
Een kleine 10 jaar ervaring met Google Shopping campagnes heeft als resultaat dat er vandaag de dag voor Drogist.nl tientallen verschillende geavanceerde Shopping campagnes actief zijn. Met behulp van scripts en regels automatiseren we veel acties. Wordt het morgen warmer dan 23 graden? Dan krijgen alle campagnes voor zonnebrandproducten automatisch een boost.
De effectiviteit van alle Shopping campagnes wordt mede veroorzaakt door een state-of-the-art inrichting van de Channable omgeving. En de rapportage maken we met behulp van Google Data Studio. Zo houden we op dagelijkse basis grip op de resultaten en kunnen we gemakkelijk bijsturen wanneer dat nodig is.
Award-winning samenwerking
Als kroon op de fijne samenwerking hebben Fosby en Drogist.nl in 2020 gezamenlijk een Bing Advertising award gewonnen. De uitstekende samenwerking werd beloond met een "EMEA Client Partnership of the Year" award.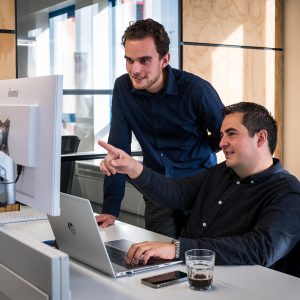 Naast alle werkzaamheden rondom Google Ads en marketplaces zijn we ook actief als strategisch partner.
Hierin adviseren wij Drogist.nl in toekomstige plannen zoals het aanhaken van een nieuwe webshopbouwer. Daarnaast zijn we ook actief met email marketing en social media campagnes. Zo kunnen we in de toekomst nog meer records breken.
"Het is super tof om merkbekendheid te generen voor een merk met zulke lekkere producten die maatschappelijk verantwoord zijn!"
Drogist.nl over de samenwerking
Fosby ondersteunt ons met al onze marketingkanalen en zorgt ervoor dat ieder kanaal rendabel draait. Ieder jaar maken we samen een mooie groei door, en passen we ons aan in deze concurrerende markt door steeds weer nieuwe ideeën, experimenten en tools toe te passen om te blijven groeien.
Na jarenlange samenwerking is Fosby een onmisbaar deel van ons bedrijf geworden."
– Jacco Luijk,
eigenaar Drogist.nl
Wil je jouw online marketing uitbesteden? Neem contact op voor een vrijblijvende audit: +31 318 – 49 53 67