Club Pellikaan is dé sportclub voor het hele gezin. 'Living the Good Life' staat centraal. Ga voor een gezonde lifestyle om te blijven genieten van het leven. Van Zumba tot boksen, van wellness tot een splinternieuwe padelbaan: Club Pellikaan is dé alles-in-één sportschool.
In 1947 is Club Pellikaan opgericht door eigenaar Henk Pellikaan. Zij zijn begonnen met overdekte tennishallen die zijn doorontwikkeld tot multifunctionele sportclubs. Deze exclusieve sportscholen zijn inmiddels op 7 plekken in Nederland te vinden.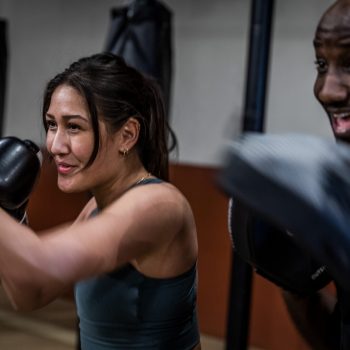 Full funnel marketing methode
Met veel plezier helpen we Club Pellikaan door middel van de full funnel marketing methode en bewijzen we graag onze toegevoegde waarden aan deze unieke sportclubs. Dit houdt in dat we verschillende marketingkanalen inzetten om maximaal resultaat te behalen.
Met de inzet van Google Ads, Microsoft Ads, SEO, e-mailmarketing en social media marketing zorgen we op gebied van branding voor positieve resultaten. Voor social media marketing zetten we zelfs Facebook, Instagram, TikTok, en YouTube in om zoveel mogelijk relevante doelgroepen te bereiken. In 2022 gaan we voor nieuwe records en stijging van nieuwe leden.
"De samenwerking met Club Pellikaan is erg fijn. Doordat zij een full funnel strategie hebben, zijn we met een groot team actief op verschillende online marketingkanalen. Ieder seizoen is er een ander thema zoals: Your Time To Unwind. Op basis hiervan wordt de strategie samen met creaties bepaald."
"Hebben we een video nodig? Hup het wordt geregeld. Een nieuwe afbeelding voor de campagnes, bam in onze mailbox. Daarnaast ziet de input van Club Pellikaan er heel strak uit, wat zorgt voor een boost in onze campagnes."
Lokale SEO voor de sportclubs
Met gerichte websiteoptimalisatie zorgen we dat de vestigingen van Club Pellikaan lokaal beter gevonden worden. We focussen ons met lokale zoektermen op verschillende sporten en diensten die zij aanbieden in hun faciliteiten. Met als doel meer leden te werven voor de Club Pellikaan vestigingen!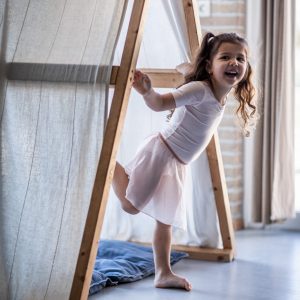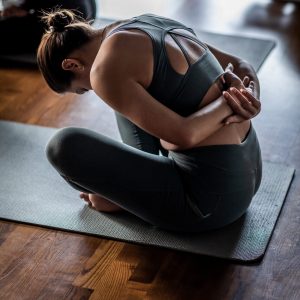 Door met veel verschillende social kanalen te werken, hebben we een toffe strategie gemaakt die helemaal bij Club Pellikaan past. We starten bij een campagne met een branding video, waarbij deze wordt opgevolgd met een carrousel campagne. De geïnteresseerde doelgroep wordt geretarget met een specifieke campagne om clublid te worden.
"Een van de belangrijkste onderdelen van social media marketing is je brand laten zien door middel van beeld. Dat zit bij Club Pellikaan wel goed. Met catchy video's geven wij mensen een beeld van wat lid zijn van de club inhoudt: niet alleen sporten, maar echt een lifestyle! Doordat de video's altijd on-point zijn, konden we als een van de eerste starten met adverteren op Instagram Reels en weten we de juiste mensen te bereiken."
De samenwerking tussen Club Pellikaan en Fosby
De samenwerking met Fosby is erg prettig. Zij weten het – soms best wat lastige – jargon van online marketing perfect te vertalen naar de klant. Daardoor kunnen we snel schakelen in het formuleren en bijstellen van de juiste KPI's. Jordi is hierin een fijne partner die proactief contact houdt met ons, maar ook met overige partners om de juiste koppelingen te realiseren.
Onlangs zijn we gestart met social media marketing en SEO optimalisatie, waarbij we goed aan de hand worden genomen met welke informatie er nodig is van ons om een goede campagne te draaien. Content maken we samen: wij leveren beeld en input aan, vervolgens gaat Fosby hiermee aan de slag en krijgen we dit nog te zien voor plaatsing. Aan de hand van het dashboard dat Fosby heeft gemaakt kunnen we vervolgens de resultaten goed in de gaten houden.
En last but not least: fijne communicatie met Nathalie als de 'helikopter' van de verschillende afdelingen. Bij afspraken op kantoor mogen we altijd aanschuiven voor de lunch, gezellig!"
– Tamara Kamerman,
Marketing Manager bij Club Pellikaan
Wil je jouw online marketing uitbesteden? Neem contact op voor een vrijblijvende audit: +31 318 – 49 53 67