Digital Marketing Traineeship
Sta je aan het begin van je digital marketing carrière en wil je jouw ontwikkeling een boost geven? Bij Fosby kan dat binnen een leuke en informele sfeer! Start je carrière met een Digital Marketing Traineeship (SEA, SEO, Social Media, E-mailmarketing, en Technische Analytics) bij Fosby.
In samenwerking met collega's (die tevens jouw coach zijn) ben je altijd op zoek naar groei: meer verkopen, bezoekers en het optimaliseren van campagnes. Records breken en elke dag de lat ietsje hoger leggen!
Wij zoeken een Digital Marketing Trainee!
Heb jij passie voor online marketing en wil je graag ervaring opdoen door een traineeship bij een agency? Dan hebben we een mooie kans voor jou! Binnen ons jonge en ambitieuze team zoeken we een enthousiaste Digital Marketing Trainee.
Binnen Fosby krijg je als trainee een brede rol want je hebt niet één taak. Je wordt ingezet op verschillende projecten waar je met diverse klanten werkt. Je volgt daarnaast alle relevante trends op de voet, je hebt ambitie om jezelf te ontwikkelen met passende trainingen. De dag is pas geslaagd als je organisaties laat groeien.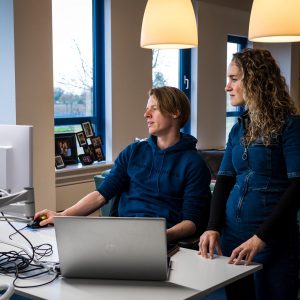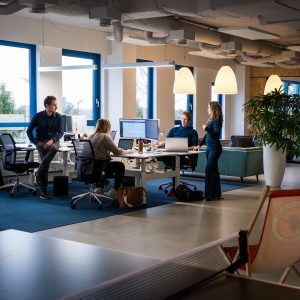 Je start met ons inwerktraject op gebied van SEO, SEA, Social Media Marketing, Technische Analytics of E-mailmarketing. Je wordt klaargestomd om strategische campagnes in te zetten voor allerlei klanten. Daarnaast leer je snel het aanspreekpunt van de klant te worden en een constructieve samenwerking op te bouwen.
Solliciteren als Digital Marketing Trainee:
Is deze junior functie op jouw lijf geschreven? Reageer dan snel door het formulier onderaan de pagina in te vullen. Laat ons weten waarom jij bij Fosby wil werken en wij nemen binnen twee werkdagen contact met je op. Zijn we allebei enthousiast? Dan plannen we graag een kennismaking!
Heb je wat meer informatie nodig? Mail ons voor jouw vragen.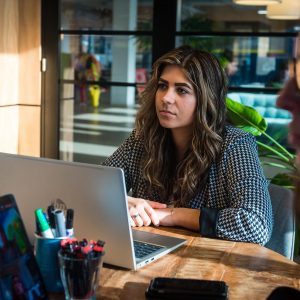 "Bij Fosby krijg je echt de ruimte om jezelf te ontwikkelen als online marketeer. Naast mijn werk voor mooie klanten kan ik bijvoorbeeld ook aan de slag als stagebegeleider. Het is maar net waar je eigen ambities liggen! Het team is ook heel gezellig. Zo gaan we bijvoorbeeld graag samen eten of maken we een tandemsprong op Texel."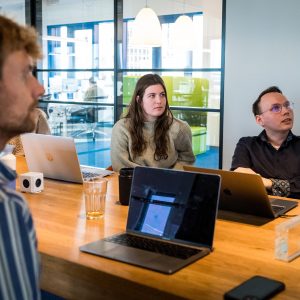 Fosby is een digital agency in regio Utrecht én Rotterdam met ruim 15 jaar ervaring. Wij werken iedere dag voor een breed scala aan klanten, zoals Kamera-Express, Drogist.nl, Fairtrade Original, Tuincentrum.nl en Paracentrum Texel.
Fosby is een snelgroeiende en innovatieve organisatie. In ons gedreven team gaan samenwerken, plezier maken en scoren hand-in-hand. We zijn allemaal gek op resultaat en werken daarom enthousiast aan het succes van onze klanten.
Wij bieden jou een werkomgeving waarin met creativiteit, toewijding en passie wordt gewerkt aan nieuwe records. Nieuwe ontwikkelingen ontvangen wij met open armen. Wij verwachten dat jij de mogelijkheden en kansen vanuit jouw functie met beide handen aangrijpt en eigen maakt!