Bij Fosby gaat een social media specialist voor het maximale resultaat bij de klant! Door kanalen zoals Facebook, Instagram, LinkedIn of Tiktok zo slim mogelijk in te zetten bereik jij met je de campagnes de juist doelgroep met de juiste boodschap.
Bij Fosby zoeken we een communicatief sterke student die maar al te graag met online data werkt. Je gaat aan de slag binnen een jong en ambitieus team met ieder een specialisatie binnen de online marketing die jou de kneepjes van het vak gaan leren.
wij zoeken een stagair webanalytics!
Tijdens deze stage ga je ondersteunen bij het opstellen en uitvoeren van meetplannen voor klanten en ga je werken met programma's zoals onder andere Google Analytics, Google Tag Manager en Google Data Studio. Daarnaast is er veel ruimte om jezelf te ontwikkelen en helpen we je graag om eventuele opdrachten vanuit school uit te voeren.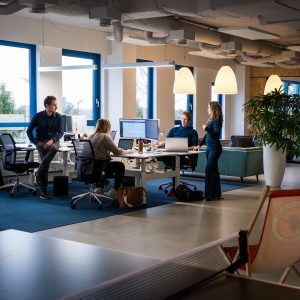 Je gaat alles leren rondom het opstellen en uitvoeren van meetplannen en het analyseren en oplossen van meetproblemen. Je gaat je ook bezighouden met Google Analytics 4, Google Tag Manager (GTM), Google Ads en de ontwikkeling van dashboards in Data Studio. Daarnaast help je ook bij het inrichten van verschillende marketing pixels en consent oplossingen via tag managementsystemen.
Solliciteren als Social Media Specialist:
Is deze stage op jouw lijf geschreven? Reageer dan snel door het formulier onderaan de pagina in te vullen. Laat ons weten waarom jij bij ons stage wilt lopen en we nemen binnen twee werkdagen contact met je op. Bij wederzijds enthousiasme plannen we graag een kennismaking!
Heb je wat meer informatie nodig? Mail Steven voor jouw vragen.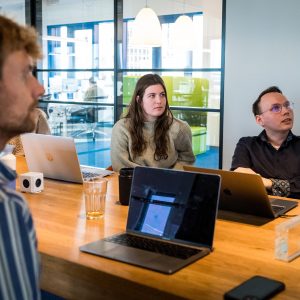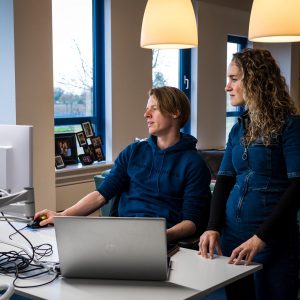 "Als stagiair bij Fosby word je direct betrokken in het team bij verschillende werkzaamheden en projecten. Zo leer je iedere dag een beetje bij over alle aspecten binnen online marketing. Je wordt in no-time klaargestoomd om met klanten aan de slag te gaan, ook als je nog geen of weinig ervaring hebt.
Dat maakt de stage erg leuk! Niet alleen omdat je goed wordt uitgedaagd, maar vooral omdat je alle ruimte krijgt om jezelf te blijven ontwikkelen. Fosby is een echte aanrader voor iedereen die een online marketing carrière ambieert."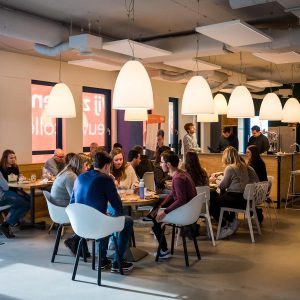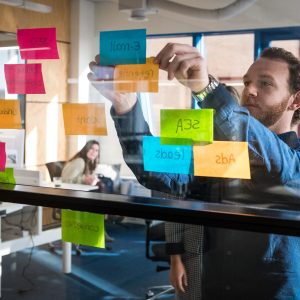 Fosby is een digital agency in regio Utrecht én Rotterdam met ruim 15 jaar ervaring. Wij werken iedere dag voor een breed scala aan klanten, zoals Kamera-Express, Drogist.nl, Fairtrade Original, Tuincentrum.nl en Paracentrum Texel.
Fosby is een snelgroeiende en innovatieve organisatie. In ons gedreven team gaan samenwerken, plezier maken en scoren hand-in-hand. We zijn allemaal gek op resultaat en werken daarom enthousiast aan het succes van onze klanten.
Wij bieden jou een werkomgeving waarin met creativiteit, toewijding en passie wordt gewerkt aan nieuwe records. Nieuwe ontwikkelingen ontvangen wij met open armen. Wij verwachten dat jij de mogelijkheden en kansen vanuit jouw functie met beide handen aangrijpt en eigen maakt!
Wil je jouw online marketing uitbesteden? Neem contact op voor een vrijblijvende audit: +31 318 – 49 53 67