Medewerker Projectadministratie
Je bent een accurate, energieke en positief ingestelde persoonlijkheid met een goed gevoel voor humor. Je hebt geen 9-tot-5 mentaliteit en weet integer om te gaan met informatie. Verder ben je proactief en neem je de verantwoordelijkheid om verschillende operationele- projectmatige- en administratieve zaken binnen de organisatie te regelen.
Wij zoeken een administratief talent!
Ben jij een kei in financiële en project administratie en ben je geïnteresseerd in IT en online marketing? Dan ben je bij ons aan het goede adres. Je gaat namelijk deze rol invullen bij één of meer van onze (zuster)bedrijven. Je verzorgd onze administratie tot in de puntjes waardoor we onze projecten nog beter kunnen uitvoeren.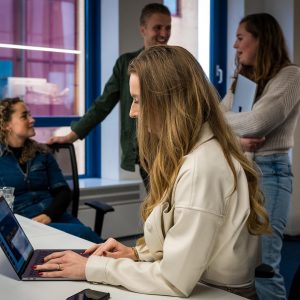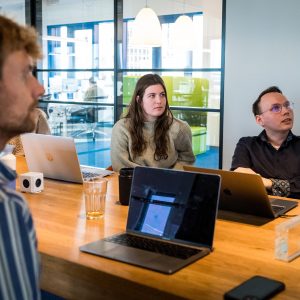 Je voert als projectadministrateur de volledige projectadministratie. Dat houdt in dat je bezig bent met het controleren van urenregistraties van onze medewerkers, je checkt de klantfacturatie en je bent verantwoordelijk voor het debiteurenbeheer. Aanmaningen, nabellen van debiteuren en de verslaglegging hiervan zijn niet nieuw voor jou.
Daarnaast ben je supersnel in het verwerken en betaalbaar stellen van inkoopfacturen. Je verwerkt de bankafschriften en houdt je bezig met de materiële vaste activa en maandelijkse afschrijvingen. Daarbij ondersteun je met het team bij de maandafsluitingen en stel je heldere rapportages op. Je rapporteert naar Rudi, ons hoofd administratie.
Je ondersteunt ook onze managers met de bedrijfsvoering. Je bent het aanspreekpunt voor sales, operationeel of projectmanagement. Jij zorgt voor alle secretariële werkzaamheden en bent een ster in correcte communicatie tussen alle belanghebbenden.
Solliciteren als projectadministrateur
Is deze functie op jouw lijf geschreven? Reageer dan snel door het formulier onderaan de pagina in te vullen. Laat ons weten waarom jij bij Fosby wil werken en wij nemen binnen twee werkdagen contact met je op. Zijn we allebei enthousiast? Dan plannen we graag een kennismaking!
Heb je wat meer informatie nodig? Mail ons voor jouw vragen.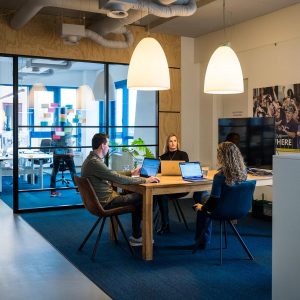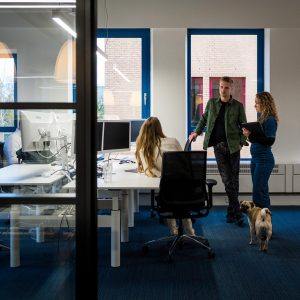 "Bij Fosby (en de Claresco Groep) werken veel verschillende mensen die IT en online marketing nog leuker maken. De combinatie van de verschillende labels maakt iedere dag weer anders en super dynamisch. Help jij ons binnenkort bij de projectadministratie in het office management team?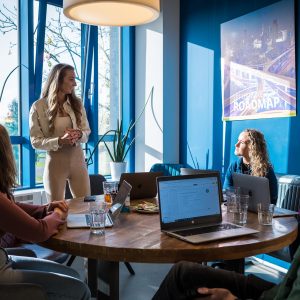 Claresco, is een jong en snel groeiende consultancy onderneming, gevestigd in Bunnik. Wij leveren diensten op het gebied van IT, Consultancy en Online Marketing. De groep bestaat uit meerdere labels. Jouw werkzaamheden zijn gekoppeld aan één of meerdere labels, overkoepeld of ondersteunend. Wij hebben een zeer open- en platte organisatie, waar medewerkers veel vrijheid en verantwoordelijkheden krijgen.